Register for virtual access to the Arm Balance & Handstand workshop via Zoom here.
Register for in person workshop at 5 point yoga here.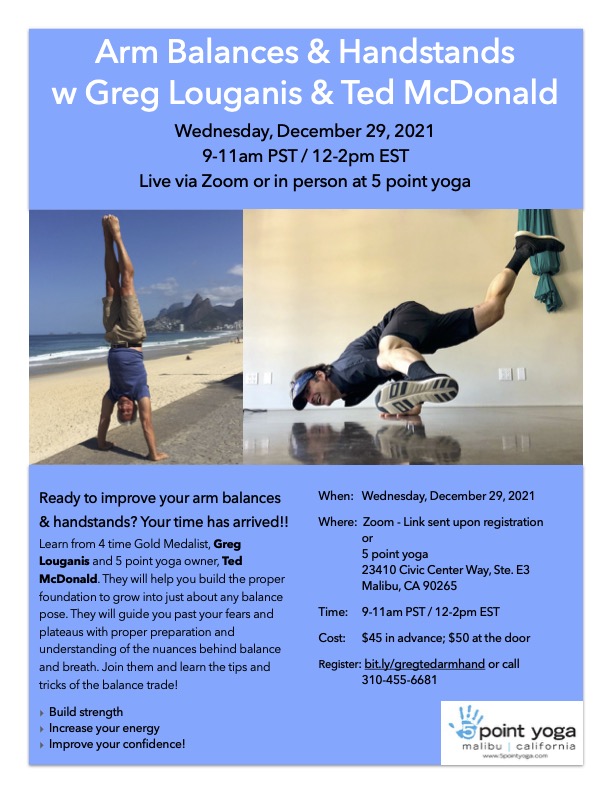 Join the movement!
Ready to feel young and stay strong...forever?! Me too! Sign up to download my latest guide and join me as we redefine longevity!